Female fertility begins to decline after the age of 30 and more rapidly from the age of 35 years.
In the recent months our Patient demographics show that most of the couples seeking Infertility consultation are in the age bracket of 25 to 30 years.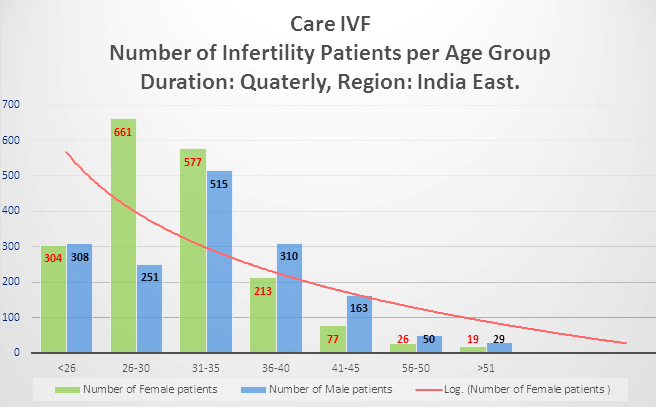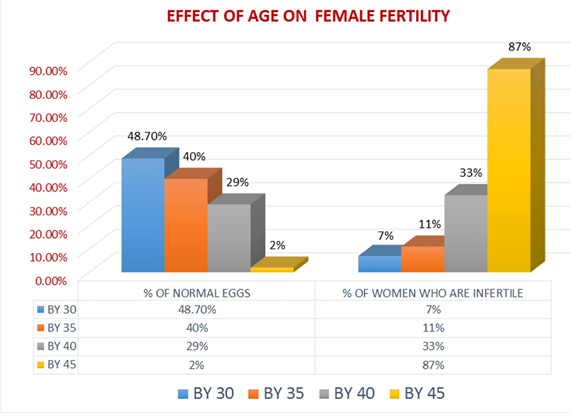 Your age and the age of your partner may indicate the need for haste in meeting an Infertility Expert and carrying out basic investigations. If you are 22 years old, only married for 6 months and already worrying about pregnancy, your worries are probably unnecessary and rather premature.
If on the other hand even if you are 20 years old and have fewer than 8 periods per year, then an early appointment becomes sensible. At the other extreme, more and more women are sadly delaying their attempts to start a family well into their 30's as they are committed to their careers.
A study has revealed that with increase in age above 30 years, the quality of eggs declines. This decline is more accelerated after 40. The incidence of female Infertility also increases with age in women above 30.