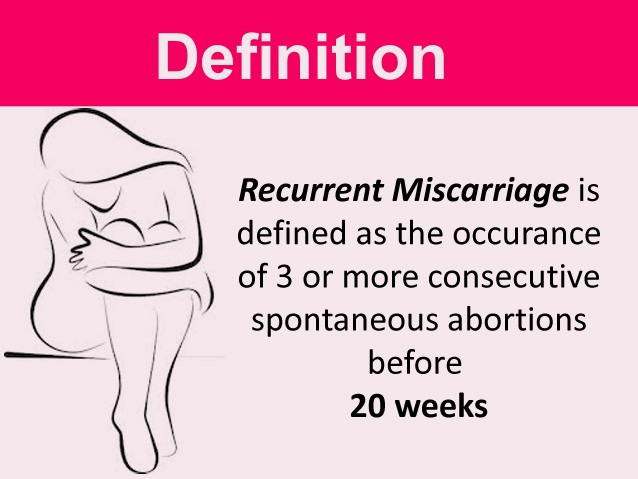 Recurrent pregnancy loss is a disease distinct from infertility, defined by two or more failed pregnancies. When the cause is unknown, each pregnancy loss merits careful review to determine whether specific evaluation may be appropriate.

After three or more losses, a thorough evaluation is warranted. Although approximately 25% of all recognized pregnancies result in miscarriage, less than 5% of women will experience two consecutive miscarriages, and only 1% experience three or more.

Couples who experience recurrent pregnancy loss may benefit from a medical evaluation and psychological support.